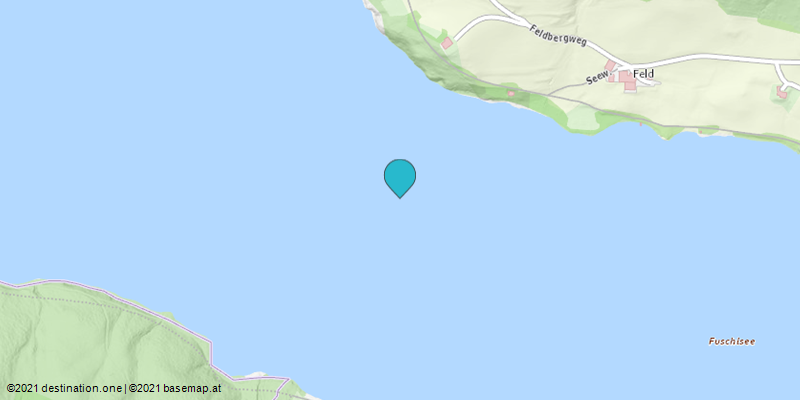 Lake Fuschl
Special features
Suitable for groups
Suitable for pushchairs
Water suitable for bathing
Water temperature: 20.6° (Report dated 16.08.2017 - 19:00 )
The gate to the Salzkammergut.

The emerald-green Lake Fuschl is to be found to the east of Salzburg and is part of the Salzkammergut. It is owned by the Forest Commission of Austria. In the Province of Salzburg and also the Salzkammergut, Lake Fuschl is the clearest and cleanest of the lakes. In fact it has drinking water quality!

The lake flows via the Fuschler A che stream into Lake Mondsee and further via the Attersee, to the Ager and Traun into the Danube.

During the regein of the Archbishops of Salzburg who used Schloss Fuschl as their hunting lodge, the lake was known as the " courts kitchen". This meant that the complete catch from the lake landed on the Archbishops table - proof enough of the goof quality of the fish from the crystal waters of Lake Fuschl.

Lake Fuschl
Lengh: 4.1 km
Width: 0,9 km
Max depth: 67,3 m
664 metres above sea level

water report:
Report dated:
16.08.2017 - 19:00
Water temperature:
20.6°
Discounts
Discounts (Memberships)
Salzkammergut Erlebniscard (Sommer)
Fuschlseebad - Bathing and more in Fuschl am See:
Day ticket adult: EUR 4.80
Day ticket youngster: EUR 3.70
Day ticket children (up to 15 years) EUR 2.00
Sehenswürdigkeiten
Fuschl am See
The gate to the Salzkammergut. The emerald-green Lake Fuschl is to be found to the east of Salzburg and is part of the Salzkammergut. It is owned by the Forest Commission of Austria. In the Province of Salzburg and also the Salzkammergut, Lake Fuschl is the clearest...