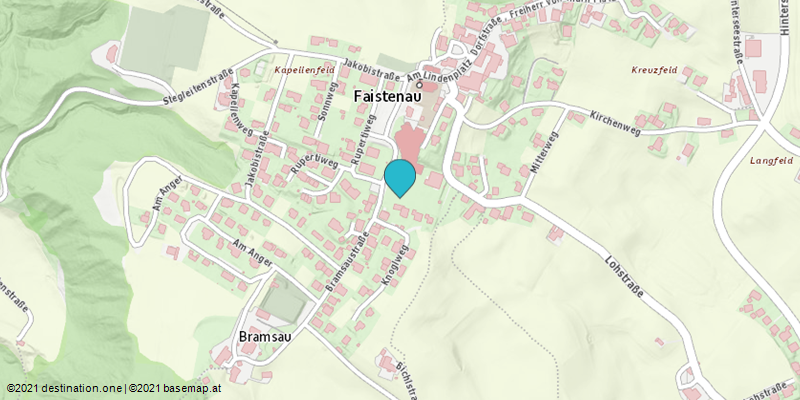 Cross country skiing in Faistenau
Special features
All weather
Suitable for groups
Nordic skiing region
More information under: www.langlaufdorf.at
Last snowfall: 13.12.2019
Cross-country ski trails (in km) (Classic / Skating): 1km / 1km
Cross-country in Faistenau through a picturesque winter landscape
In Faistenau hobby sportsmen will feel like professionals on the ski trails.
The 60-kilometre network of cross-country skiing trails in Faistenau comprises perfectly groomed cross-country skiing runs with difficulty levels ranging from easy to intermediate. Your cross-country skiing expedition starts at the sports ground (cross country skiing stadium) in the village. The trail will take you along the edge of the village to the beautiful Tiefbrunnauer Valley. The cross-country skiing runs are located in sunny areas and do not boast major differences in altitude.

In addition to the general cross country skiing runs a special night trail is available. The 5-kilometre Kugelberg Trail comprises a classic cross-country skiing run and a skating trail and is illuminated by floodlights from the onset of dusk until 9pm every day. This trail originates at the sports ground of the local school.

En route we offer a perfect infrastructure: changing rooms, showers and toilets as well as plenty of car parking and a service centre - Sport Auer.

The cross country school Nordic Fun offers a wide range of courses and you can also try Biathlon.

Access to the cross-country skiing trails in Faistenau is liable to a fee. The tickets you get in the tourist office in Faistenau and also directly at the starting points of the cross-country skiing runs. Use of the cross-country skiing trails is at your own risk.

Prices 2019/20:
Ticket for one season - € 60,-
Ticket for one week - € 25,-
Ticket for one day - € 7,-

Detail information and the daily trails status you find on www.langlaufdorf.at

Basis-Data
Report dated:
13.12.2019
last snowfall:
13.12.2019
open from:
01.12.2019
open until:
31.03.2020
Cross-country ski and snow information
classic trail skiing:
1 km
trail skiing for skaters:
1 km
Depth of snow:
5 cm
Snow quality:
good grip
Snow conditions:
powder snow
Cross-country skiing paths
daily open floodlight - until 9 p.m.
Discounts
Discounts (Age-related / Groups):
Student groups with school class
Handicapped
Sporteinrichtungen
Faistenau
Cross-country in Faistenau through a picturesque winter landscape In Faistenau hobby sportsmen will feel like professionals on the ski trails. The 60-kilometre network of cross-country skiing trails in Faistenau comprises perfectly groomed cross-country skiing runs...