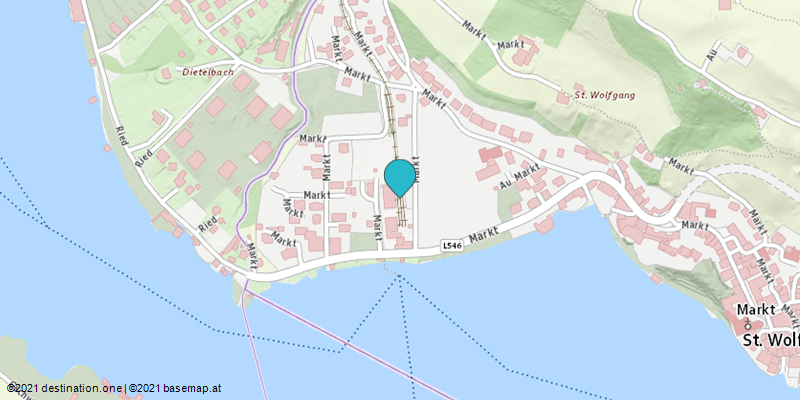 Schafberg Mountain Railway
Special features
Pets allowed
All weather
Suitable for groups
Take a leisurely trip on this classic, olde worlde cog-railway up the Schafberg Mountain to a height of 1,783 metres.

The steepest, steam cog-railway in Austria has been ascending the Schafberg Mountain from St. Wolfgang since 1893. It takes 35 minutes to reach the summit, covering an ascent of 1,190 metres over 5.85 km.
The long-established cog railway's steam engines count amongst the oldest working engines in the world, though even with the more modern steam engines, a journey up the Schafberg Mountain is an unforgettable experience. The view from the summit (1,783 m) is the most magnificent in the world-famous Salzkammergut. On a clear day there is a 360° panoramic view over the glittering lakes of the Salzkammergut (eg Lakes Wolfgangsee, Irrsee, Mondsee and Fuschlsee) to Lake Chiemsee in Germany in the foothills of the Alps. All around, the mountains soar majestically, from the Höllengebirge range over the Dachstein Mountains to the Watzmann Mountain.

Facts:
In operation: since 1893, not electrified
Distance: 5.85 km
Difference in altitude: 1,190 m
Max gradient: 26%
Journey time: about 35 minutes
Contact
Contact person
Mr Dienststellenleiter Mario Mischelin

Summer operation from 10. may to 30. september from 09:20 a.m. until 15:30 p.m.
​(in addition at 16:30 p.m. for guests in the "Hotel Schafbergspitze")
General price information:
Adults € 36,00
Family-Day Ticket (Two adults and children aged 6 to14) € 82,50
More options and fees: www.schafbergbahn.at

Discounts
Discounts (Age-related/Groups):
Discounts (Memberships)
Suitability
All weather
Suitable for groups
Suitable for schools
Pets allowed
Suitable for teenagers
Suitable for seniors
Suitable for single travelers
Suitable for friends
Suitable for couples
Suitable for children
Season
Spring, Summer, Autumn, Winter
Other special suitabilities:
Infrastruktur
St. Wolfgang im Salzkammergut
Take a leisurely trip on this classic, olde worlde cog-railway up the Schafberg Mountain to a height of 1,783 metres. The steepest, steam cog-railway in Austria has been ascending the Schafberg Mountain from St. Wolfgang since 1893. It takes 35 minutes to reach the...